Technology
RLS manufacture and technologies.

We are using a vacuum, optical, high frequency and other modern technologies in manufacture of slab CO2lasers. Now "RLS" Co. has all necessary for slab laser production. First of all the production process includes the vacuum demands. High-vacuum catalytic coating together with a dustless assembling of lasers gives a possibility to increase life-time of the devices by many times. Additionally, the use of pure laser gases together with clear technology of manufacture, vacuum exhausting and gas filling of lasers, also leads to increasing of life-time. The life-time tests of sealed-off slabs are carried out on the laboratory stands. In sealed-off models "RLS-200" and "RLS-500" there is implemented the unique coating. The powerful laser models "RLS-1000" and "RLS-3000" are provided by automatic system of laser gas refilling.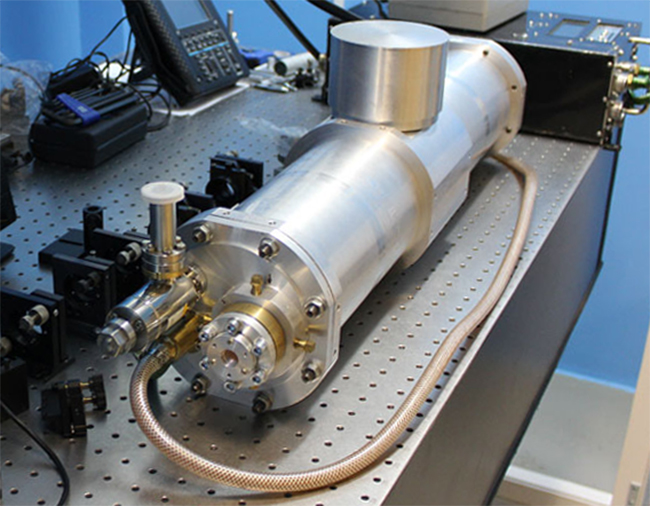 The matching units between discharge plasmas and RF-generators are investigated on the laser models for different modes of operation. The resonator optics and external shaping optical schemes are studied too. The possibility of use other type of discharge exciting in the slab laser medium is examined. The investigations with a goal of further design perfection and cost reduction are carried out. At the moment, RLS-lasers are provided by RF-power supply units made by either "RLS" Co. or other companies.
What distinguishes RLS-lasers from CO2 lasers, produced by other companies.
Supercompactness (i.e. monoblock includes the laser head, RF generator and AC/DC power supply).
RLS-lasers have minimum losses at maximum safety, and minimum of weight and dimensions at maximum efficiency.
Simplicity of design.
Low price.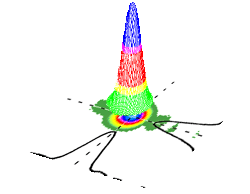 The optical stands and special devices allow investigations to be made of spatial and power laser parameters continuously.
Considerable attention has been given to computer simulation of physical process going into slab CO2 lasers. The heat transfer problems as well as beam propagation models are under investigation. The computer simulation makes possible to optimize the active medium geometry and the parameters of pumping and of cavity.
As a result of investigation there were published more than 10
papers
in Russian and foreign scientific journals since 1995. The officials of ZAO "RLS" are co-authors of several Russian and international
patents
on slab lasers.
INNOVATION WITHIN CO2 LASERS TECHNOLOGIES